Just a quick little neogeographic blurb from the new Pynchon novel
Against the Day
:
"if one accepts the idea that maps begin as dreams, pass through a finite life in the world, and resume as dreams again, we may say that the paramorphoscopes of Iceland spar ... reveal the architecture of dream, of all that escapes the net-work of ordinary latitude and longitude."
This comes at a moment in the story where the Chums of Chance are looking for a map, a lost map, that has been (physically/visually) encrypted using a series of double-refracting distortion mirrors made from a special Icelandic mineral. The encryption/decryption device is a paramorphoscope, (2 simple versions shown below) but each one is unique, and the adjustments made to the alignment of its various elements can be constructed in such a complex way that even if the device were found, but misaligned, the decryption attempt would fail.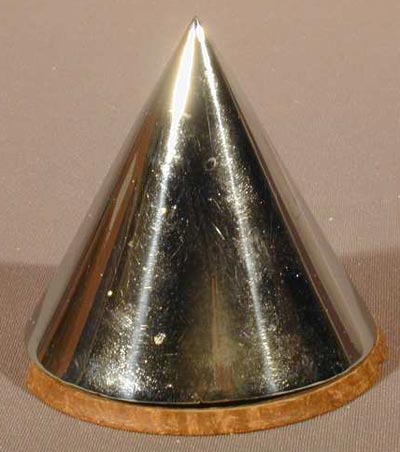 The basic concept of geographic projection has a lot to do with this notion of the relationship and distortion between 2 and 3 dimensional objects. Pynchon takes the notion a bit further, (borrowing from ancient mystical traditions) considering the 3 dimensional world as a (relatively flawed) transdimensional projection of a higher/richer/deeper reality. The Chums may find themselves seeking a map of parageographical* terrain.
*another debatable term